Main content starts here, tab to start navigating
Off-Site Fine Catering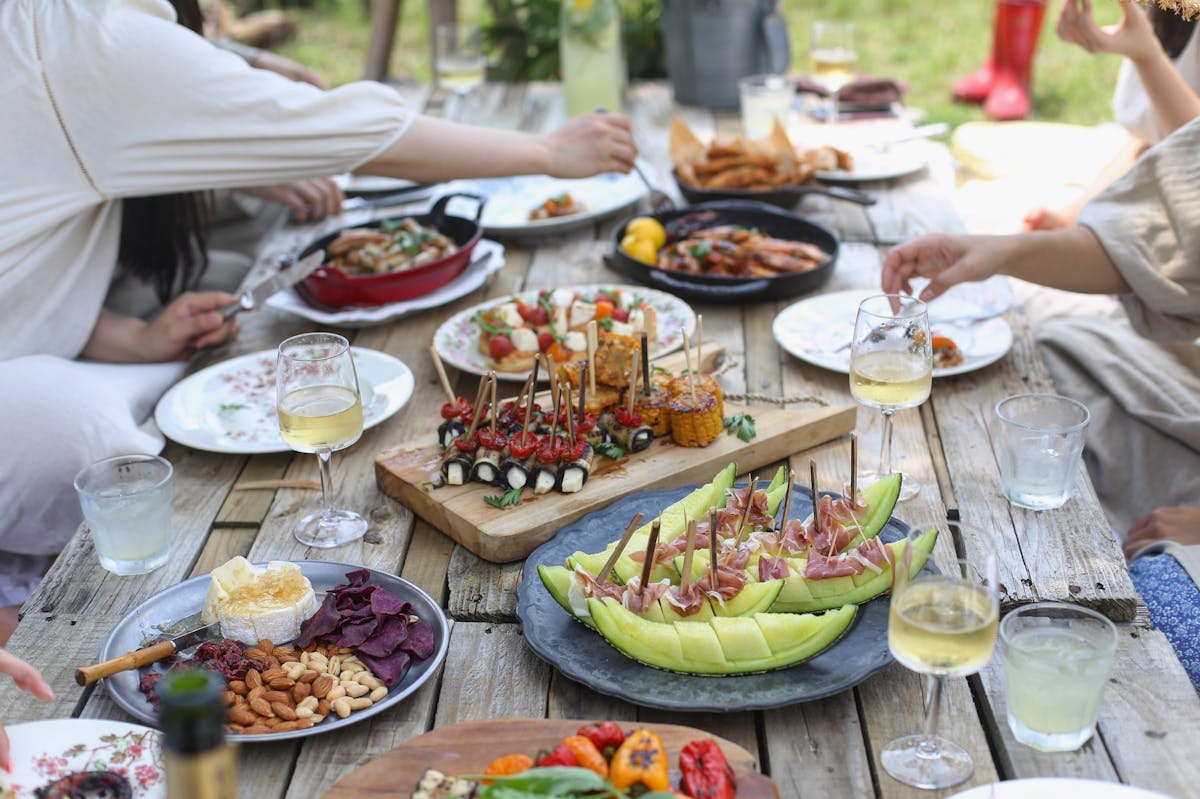 Slide 1 of 3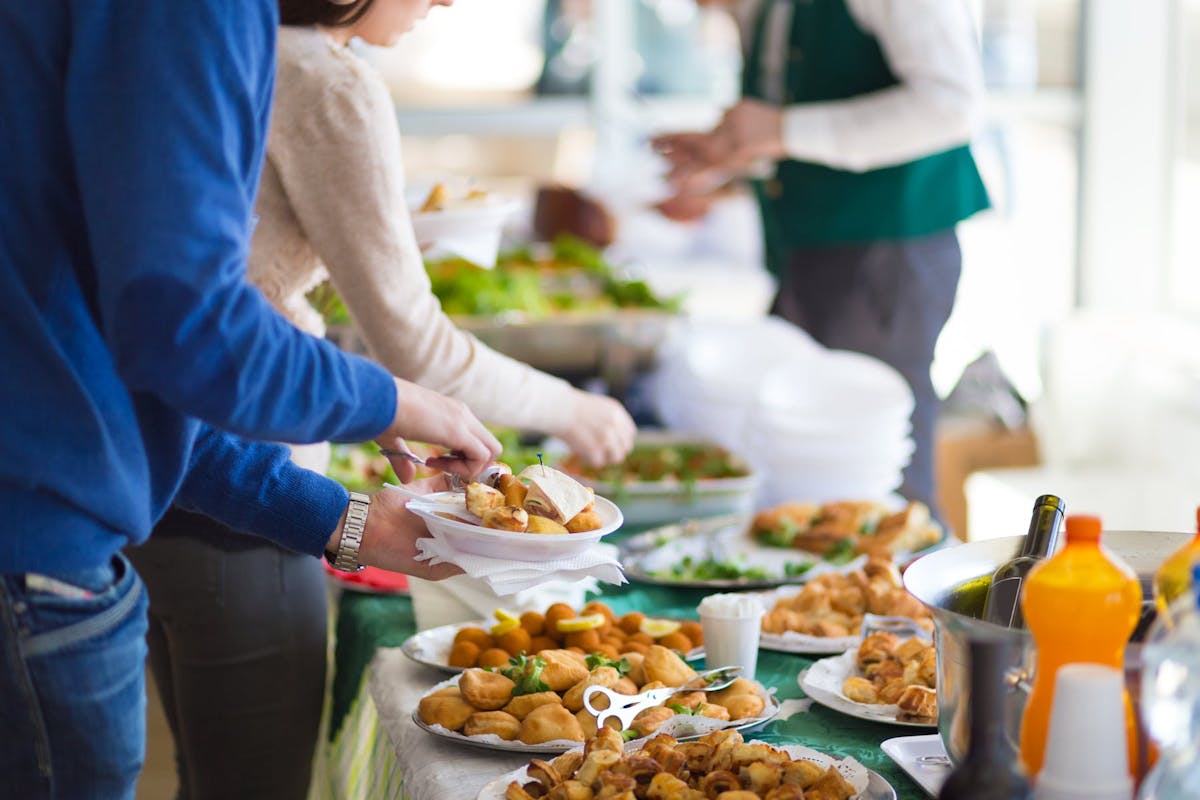 Slide 2 of 3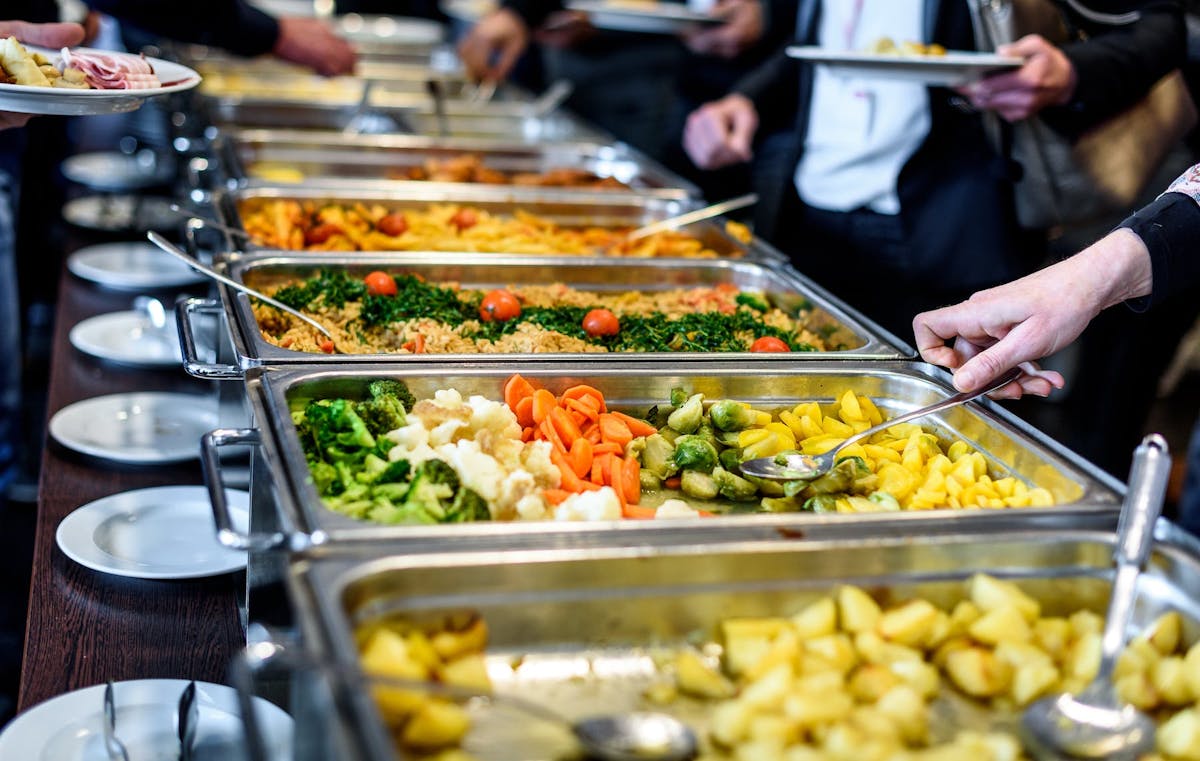 Slide 3 of 3
How do we go about creating the perfect menu for our clients?
Please feel free to reach out and contact us if you are interested in our service. Have a wonderful day! We believe attention to detail and refining the needs our clients request to create and service an event that exceeds their expectations. In addition to our services sustainability is not a lofty idea but a fundamental, and necessary, endeavor. Our concept is about the food and drink of course, but it's also about our team, our facilities, our practices, and the hundreds of decisions we make each day that affect the world around us. We believe it's about finding a balance, which allows us to sustain our quest of making quality, accessible food, while also giving back to our community and the environment.
A Tasting is available to sample your menu prior to your event. Before picking items and menu choices, we ask the clients to create a list of known event details, including the date and location, the number of guests, and anything else relevant to their overall vision. This will help us to narrow down possible options once we start discussing the event. "It helps if a client has a theme in mind that we can work with to create a realistic menu in their budget also. Our menu options are typically flexible, and the key to everyone's satisfaction is a variety of choices. Familiarity with your event attendees' general background can help when narrowing down a menu. Younger guests may be more adventurous, for example, whereas a group of health and fitness professionals may prefer vegetarian or seafood options.
Food allergies, religious requirements, and other dietary restrictions are also important to keep in mind. "We always suggest having both a meat and vegan entrée.
We always recommend an allergy or dietary-restriction section to your event invite. We have all been to events and/or parties where there was too little variety or a lack of balance with the food choices on the menu. Maybe the host served only veggies…or no veggies. We create a menu with a variety of choices and ethnic dishes in mind.
Whenever you bring a group together, regardless of size, each person attending your event has at least slightly different menu preferences. Offering a balanced menu goes a long way towards making sure every guest is satisfied. It also turns out that creating a balanced menu is not complicated, and it helps make your event even more successful.
In general, a balanced menu offers dishes with a variety of proteins, vegetables, fruits, breads, and desserts. We may also consider preparing food in various ways; offering grilled, roasted, poached or fried items provides different options for your guests.
What do we love most about our job?
Anything you do you have to have passion. Creating dishes bringing out flavors and watching people enjoy your creations. They say a picture is worth 1000 words.
https://youtube.com/channel/UCOMWaKn3NrzuYXm5P54-Ajw
Why should clients choose us?
Apart from the food itself, the budget, the service, and the presentation, there's a singular factor that must be considered above all else when choosing us for your event "your gut". When you discuss the event, your instincts will let you know the one you truly prefer.
We may not be the caterer you expected – the most expensive or the quirkiest isn't always the right one for your even if you love our stuff. Trust when you know in your heart of hearts, we are the one for you.